Half of North American LPs plan to reduce their number of GP relationships in the next two years
Two thirds of LPs expect buyout default rates in Europe to increase over the next 2-3 years
Two thirds of North American LPs believe the current weakness of IPO markets is partly structural 43% of private equity investors think the risk-reward equation in China is getting worse
Private equity investors (LPs) whose remuneration is tied to the performance of their portfolios have achieved significantly higher returns than their peers over the last five years, according to Coller Capital's latest Global Private Equity Barometer.
Over half (55%) of LPs with performance-related pay have achieved net annual returns greater than 11% over the last five years, compared with less than a fifth (19%) of other LPs.
Limited Partners' plans and expectations for private equity are positive overall, but LPs identify discrete challenges in each of the three key regions of the private equity world – some of which will change how they commit to the asset class.
Four out of five LPs are forecasting net annual returns of more than 11% from private equity over the next 3-5 years, and 28% of investors expect returns of more than 16% in the same period.
As a result, investors plan to increase their target allocations, and accelerate their commitments, to the asset class.
Over the next 12 months almost one third (30%) of LPs will raise their target allocation to private equity and a third plan to accelerate their private equity commitments. Buyouts in the developed markets of North America and Europe are regarded as the most attractive area of private equity. Asia-Pacific buyouts, which topped the chart three or four years ago, are somewhat less popular today.
Jeremy Coller
Chief Investment Officer and Managing Partner
Private equity is all about alignment. The Barometer's findings on performance-related pay show this is just as important for Limited Partners as it is for General Partners. Take a pension plan: it can only achieve strong returns from private equity by consistently selecting the right managers – and to do that you need talented, experienced and motivated people doing the selecting. To underpay the people investing their pensions simply isn't in the interests of pensioners!"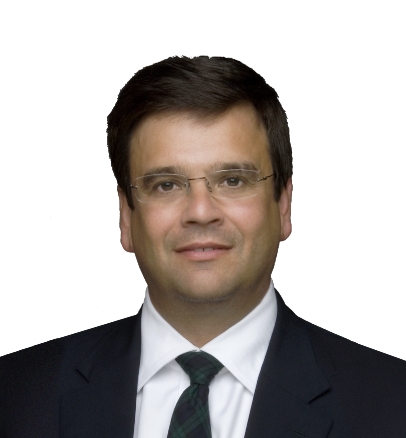 European private equity Despite their view that buyouts in the region will offer one of the most attractive opportunities for private equity over the next year, investors see a couple of significant challenges to European private equity.
Just over half of LPs (52%) think a shortage of debt in Europe means some high-quality deal opportunities will not be financed to the appropriate level, and almost two thirds of LPs expect an increase in buyout default rates in the next 2-3 years. North American private equity Different challenges are perceived in North America.
Almost two thirds of North American investors believe too many GPs are chasing too few deals in the region – both in buyouts and venture capital. This view is reflected in LPs' plans for their number of GP relationships: around half of North American investors plan to reduce their roster of GPs over the next two years.
Two thirds of North American Limited Partners also believe that the weakness in IPO markets is not purely cyclical but is partly a structural phenomenon – a worrying prospect for private equity in the long term.
Asia-Pacific private equity
43% of LPs believe the risk/reward equation for Chinese private equity is deteriorating. Partly as a result of this, 20% of LPs say they are focusing more attention on newer private equity markets such as Indonesia and Vietnam.
Fundraising
The Barometer provides an interesting snapshot on the fundraising climate.
In the last two years, 38% of LPs have committed early to a private equity fund to take advantage of an 'early bird' discount on fees – and 15% of LPs have done so several times.
Almost two thirds of investors report that their due diligence on potential fund commitments has been more intensive since the financial crisis. Significant proportions of LPs in all regions of the world say they have made fewer commitments as a result: half (48%) of Asia-Pacific LPs; 29% of North American LPs; and 19% of European LPs.
GPs may not always fully understand the reasons for these refusals, however – one third of investors said they did not believe their peers were honest enough about their reasons for refusing commitments.
Some good news for GPs is that investors are increasingly willing to look beyond the traditional fund-investing model: 38% of LPs said they would back GPs on a deal-by-deal basis (though 18% said they would only do this if they had previously committed to that GP's funds).
Additional Barometer findings
The Winter 2012-13 edition of the Barometer also charts:
Investor concerns in the current fundraising environment
The outlook for distributions
Early estimates of risk in Indian and Chinese private equity