Over 60% of private equity investors (LPs) based in Latin America plan to increase their target allocations to the asset class
Over half of investors perceive Mexico and Colombia as having a very attractive risk/return profile Investors are continuing to recruit for their Latin American teams
Almost two-thirds of investors in Latin America private equity are forecasting annual net returns of over 16% in the next 3-5 years, according to the annual Coller Capital/LAVCA Latin American Private Equity Survey. This compares with just 23% of investors that expect this level of return from their global private equity portfolios (according to Coller Capital's Global Private Equity Barometer).
For Latin American private equity investments outside Brazil, investors' outlook is even more positive, with three quarters of them expecting net returns of over 16%. In terms of individual countries, Limited Partners (LPs) are most optimistic of all about returns from Colombia and Mexico, closely followed by Peru.
The pace of new commitments to Latin American private equity will remain strong in the coming year, with 78% of LPs maintaining or accelerating their commitments to the region.
More Latin America-based investors plan to increase than to reduce their target allocations to alternative assets (private equity, real estate and hedge funds) – and private equity receives the strongest vote of confidence, with 61% of Latin America-based LPs planning to increase their allocations to the asset class in the coming year. These plans are reflected in LPs' hiring intentions; nearly half of investors will recruit new staff for their Latin America-focused private equity teams in the next 12-18 months. (Almost no investors expect to reduce the size of their teams.)
The risk-reward equation for Latin American private equity as a whole is also improving, according to a majority of LPs. On the other hand, the risk-reward equation for Brazil specifically is seen as worsening, with almost twice as many LPs (42%) seeing a deterioration, compared with the 23% who believe the country's risk-reward equation is getting better. (Interestingly, international investors are somewhat more optimistic about Brazil than their Latin American counterparts.)
Jeremy Coller
Chief Investment Officer and Managing Partner
Investors are signalling continued growth for private equity in Latin America. Their positive outlook is reflected in the attractive returns they expect, both from the region as a whole and especially from the less developed private equity markets of Colombia, Mexico and Peru.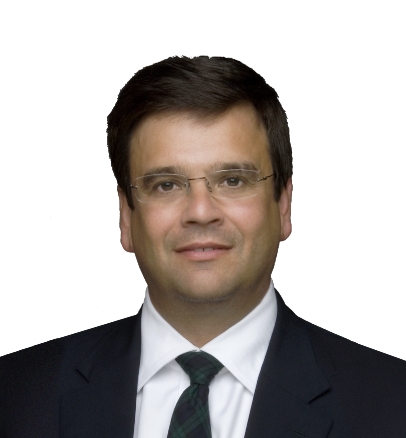 LAVCA President Cate Ambrose said: "The private equity and venture capital community in Latin America has become increasingly sophisticated in recent years. Not only are international investors growing their Latin America teams, but local investors are increasing their allocations to alternatives creating a dynamic environment for fundraising and investing." Both Latin American and international investors expect trade sales to become even more dominant as an exit route in the next couple of years. They think the second most common exit route will be secondary buyouts – followed in third place by IPOs. All these exit routes are expected to become somewhat more common.
Additional Survey findings:
The 2014 edition of the Survey also charts investors' views and opinions on:
Individual aspects of the Latin America market compared with other emerging markets
Opportunities and challenges for Latin American private equity
Attractive sectors for private equity investment
Direct investing and co-investing by LPs
Influence of ESG factors on LP investment decision