The newly formed Forbion is comprised of the team from ABN AMRO Capital Life Sciences with Coller Capital and ABN AMRO as founding investors
AMSTERDAM, The Netherlands – 8 January, 2007: Forbion Capital Partners (Forbion) is pleased to announce that it has spun out the life sciences venture activities of ABN AMRO Capital to form a new, independent Venture Capital group. Forbion has raised a EUR 200 M fund with ABN AMRO and Coller Capital as founding investors. ABN AMRO has a 25% shareholding in the new fund, while Coller Capital has underwritten the remainder.
The new fund, which incorporates the existing life sciences portfolio of ABN AMRO Capital valued at EUR 90 M, has substantial capacity for new investments, in addition to follow on capabilities for existing investments.
The Forbion Capital Partners management team is founded from the original ABN AMRO Capital Life Sciences team (AAC LS team). This team represents a wealth of knowledge and experience from scientific, financial and business backgrounds. Over the past seven years the Forbion team, as AAC LS, has made more than 30 investments across Europe and the US, resulting in top-quartile cash returns. During this period the members of the team have served on the Board of Directors of nearly all the portfolio companies. Recent accomplishments for the Forbion team include leading the series B EUR 40 M fundraising of Santaris Pharma, A/S as well as the EUR 22 M series A investment in Amsterdam Molecular Therapeutics and the EUR 13 M series B round of PanGenetics BV.
In addition to providing finance to investee companies, the Forbion team works closely with entrepreneurs, industry experts and academic institutions to accelerate the development of its companies and to optimize value creation toward an exit.
"We are proud to have such a high quality investor as Coller Capital on board, and the continued anchor investment of ABN AMRO. Forbion Capital Partners, as an independent fund, will facilitate the expansion of our investment activities in this exciting field and thus further build on our track record gained as ABN AMRO Capital Life Sciences", says Bart Bergstein, Managing Partner of Forbion.
Jeremy Coller
Chief Investment Officer and Managing Partner
We are delighted to support the Forbion team in this new and exciting phase of their development; we regard them as one of the leading life sciences groups in Europe. We look forward to working closely with them in the development of their business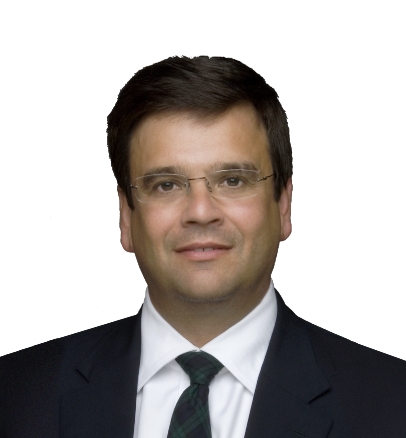 "This transaction is part of ABN AMRO Capital's strategy to focus on mid-sized European buy-outs. Hence, while recognising Life Sciences as an interesting investment segment, the Bank has decided to change its captive position to a limited partner role. Since we have confidence in this asset class and the capabilities of the management team we remain involved as cornerstone investor in the Forbion fund. This team has a proven track record of profitable investments and we firmly believe they will be able to deliver attractive portfolio returns in the future", says Gerben Kuijper, Chairman of ABN AMRO Capital.