London, 13th September 2009: Global secondaries firms Coller Capital and HarbourVest Partners, together with DFJ Esprit, a top-tier European venture capital firm, today announced an agreement to acquire a significant part of 3i's European venture portfolio.
The acquired portfolio includes some of Europe's fastest-growing companies in technology, media, telecoms and healthcare, such as: Icera Semiconductors, a disruptive wireless soft modem company; Light Blue Optics, a leading developer of miniature laser projector systems; ApaTech, a world leader in orthobiologics; The Cloud, Europe's leading wireless broadband network; CamSemi, a provider of energy-efficient power technologies; and FastBooking, the global leader in direct bookings on hotel websites. Significant follow-on capital will be provided to support and further accelerate the growth of these companies over the next few years.
The portfolio will be managed by DFJ Esprit through a new division called Encore Ventures, which will focus on acquiring and managing secondary venture portfolios. Encore I, Encore Ventures' first fund, has been established to manage the former 3i backed companies. It will have a maximum size of $280m (£170m) and will have Coller Capital and HarbourVest Partners as its sole investors.
Jeremy Coller
Chief Investment Officer and Managing Partner
This portfolio of exciting European technology companies has benefited from 3i's very able stewardship. We're privileged to be taking on the baton, and we look forward to working with DFJ Esprit and HarbourVest Partners to support the continuing development and success of these companies.This transaction presented a rare opportunity to acquire high quality European-based venture assets," commented Peter Wilson, Managing Director at HarbourVest Partners. "The successful conclusion is a testament to the collaborative approach and the disciplined focus of the deal teams throughout the process. It demonstrates that even in this challenging environment, with team work, shared goals and initiative, you can work out a solution.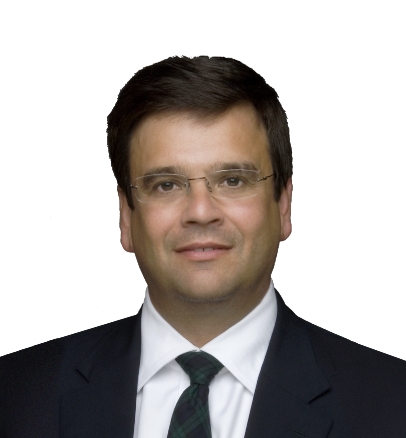 Simon Cook, CEO, DFJ Esprit commented, "We are delighted to be able to announce this new fund with the backing of leading LPs who really understand how innovation can create significant shareholder value over the long term. We are excited to be the first mainstream venture firm to establish a dedicated portfolio secondary team working alongside our primary fund team, linked by the common goal of helping entrepreneurs build the best global companies."
Encore Ventures is headed by Charles Cameron and Brian Robertson, whose backgrounds include operational management, M&A and capital-raising for European technology companies. Some of 3i's venture portfolio team will also join Encore as partners.
Charles Cameron, Managing Partner, Encore said: "It is truly exciting to launch our new division with such a high calibre portfolio. 3i helped these companies to become market leaders and we and our investors look forward to supporting them in their further growth over the coming years." Ian Lobley, 3i Partner and Head of 3i's Venture Portfolio team added: "Given 3i's strategy to divest our venture portfolio at good valuations, we are very pleased with this latest sale. With Encore as new partners and continuity provided by 3i venture portfolio team members joining Encore, this high quality portfolio will have in its new partners a very good platform for building value in the future."
3i was advised in the sale process by Campbell Lutyens and SJ Berwin.